ENTERTAINMENT
Actress Kim So-hyun and actress Hwang Min-hyun, a romantic comedy notice that guarantees excitement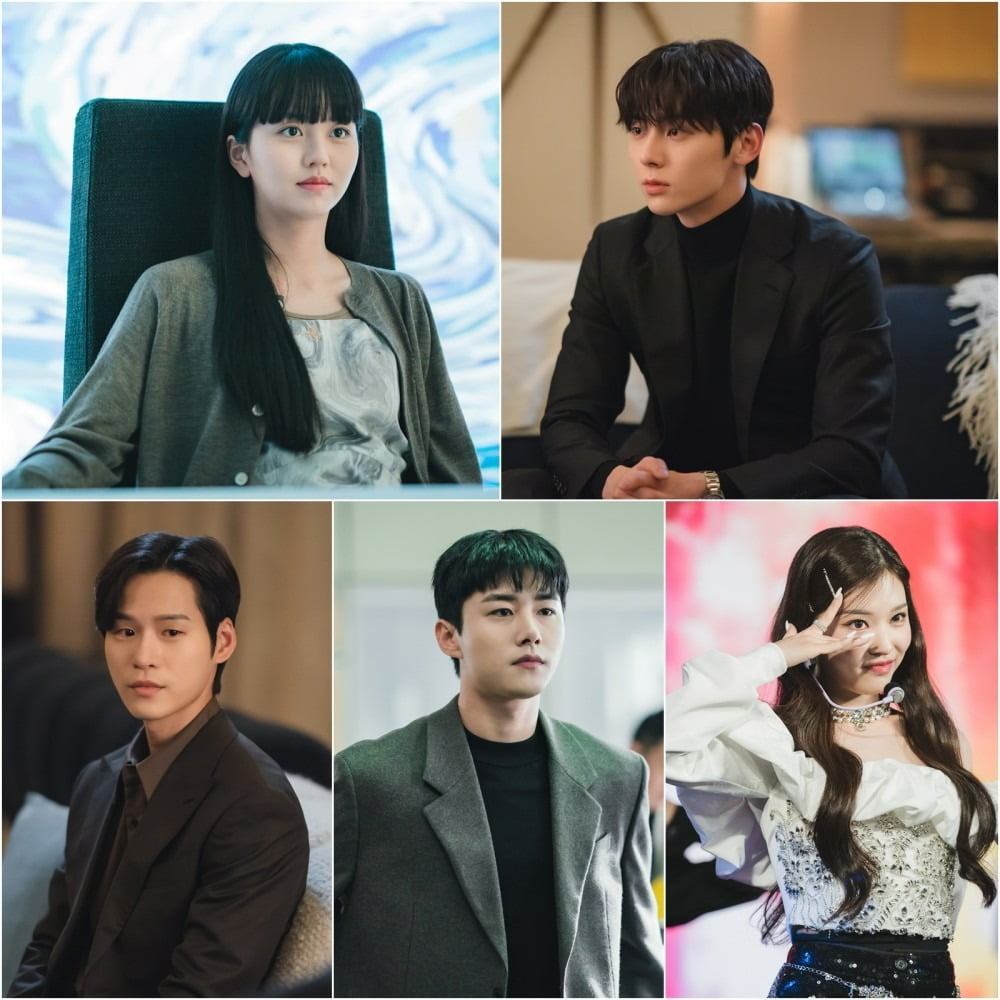 'Useless Lies' presents a thrilling romantic comedy.
On the 31st, tvN's new Monday-Tuesday drama 'Useless Lies' will be broadcast for the first time. 'Useless Lies' is a romantic comedy with zero lies and guaranteed thrills between 'Liar Hunter' Mok Sol-hee (Kim So-hyun) and 'genius composer' Kim Do-ha (Hwang Min-hyun) who have a secret.
The synergy created by a solid cast of actors such as Kim So-hyun, Hwang Min-hyun, Yoon Ji-on, Seo Ji-hoon, Lee Si-woo, Jin-kyung, Ahn Nae-sang, Seo Jeong-yeon, Seo Hyun-cheol, Ha Jong-woo, and Park Kyung-hye is a point that makes 'Useless Lies' more anticipated. In addition, the meeting between director Nam Sung-woo and writer Seo Jeong-eun, who showed witty directing through 'Liver Living Together', 'Monday, Friday, Tuesday, Thursday' and 'Kkondae Intern', is also raising expectations from drama fans. So ahead of the first broadcast, I pointed out the points to watch that are more fun and 'useful' when you know them.
#'No Lies, No Thrilling' romantic comedy about a woman who hears the truth and a man who hides the truth
The story of Mok Sol-hee, who considered her ability to hear lies as a curse, and Kim Do-ha, who desperately needs it, meet and become each other's salvation, is special in itself. Director Nam Seong-woo also said that he was drawn to fantasy based on reality. In addition, the relationship between Mok Sol-hee and Kim Do-ha, which captures the author's planning intention, is also interesting. The romance between a woman who can hear all the lies in the world and a man who is full of secrets but doesn't lie draws attention to what kind of excitement it will give. Mok Sol-hee's performance in cider, the 'Liar Hunter' who will search for lies, is expected to be another point to watch. Expect a different kind of romantic comedy with various fun, from the thrill of hearing all the lies in the world, the sweet romance with a man who doesn't lie, and the bloody mystery surrounding that man.
#Kim So-Hyun X Hwang Min-Hyun's lie-like 'Loco power level' chemistry! Completion of the narrative of salvation for both parties, 'guaranteed excitement'
From starting as awkward neighbors to becoming each other's only salvation, the romance chemistry Kim So-hyun and Hwang Min-hyun will create is considered the best viewing point. Kim So-hyun plays 'Mok Sol-hee', a liar hunter who is not thrilled because she heard lies. Having grown up listening to all kinds of lies in the world, he doesn't trust people. He meets a new phase in his life when he gets involved with the terribly suspicious man next door, Kim Do-ha. Hwang Min-hyun took on the role of 'Kim Do-ha', a genius composer with a secret. Living the life of a faceless composer despite his genius, he meets the strange girl next door, Mok Sol-hee, and finds his lost smile. In front of Kim Do-ha, Mok Sol-hee's ability as a 'Liar Hunter' has become meaningless. Since Mok Sol-hee cannot deceive anything, Kim Do-ha has awakened to not running away anymore. Expectations are high on how the zero-lie, thrill-guaranteed romance of those who are willing to be 'useless' to each other will be drawn.
# Yoon Ji-on X Seo Ji-hoon X Lee Si-woo, etc. 'God' perfect synergy to be responsible for the excitement and tension (ft. Top spoon short box appearance)
The performances of Yoon Ji-on, Seo Ji-hoon, and Lee Si-woo, who will add excitement and tension to the special relationship between Mok Sol-hee and Kim Do-ha, cannot be left out. Yoon Ji-on plays Jo Deuk-chan, the representative of J Entertainment and a helper who knows the identity of Kim Do-ha, and develops a different romance with Hwang Min-hyun. Seo Ji-hoon plays Mok Sol-hee's first love and detective 'Lee Kang-min' who pursues Kim Do-ha's past, adding to the tension. Lee Si-woo is a top solo singer in name and reality and transforms into 'Shaon' in Doha, and plays an active role as an unexpected variable. The hard carry of the 'scene stealers' who believe and watch also raises expectations. Jin-kyung plays Mok Sol-hee's unpredictable mother, Cha Hyang-suk, and Ahn Nae-sang plays Mok Tae-seop, a natural father. In addition, Seo Jeong-yeon plays Kim Do-ha's mother and a member of the National Assembly, and Seo Hyun-cheol plays Jang Joong-gyu, the president of a live jazz bar full of emotion. In addition, Mok Sol-hee's reliable bodyguard and 'Baek Chi-hoon', who is as erratic as his name and pure-brained, is played by Ha Jong-woo, a newcomer to the drama. Park Kyung-hye, who has an extraordinary presence, also transforms into 'Cassandra', a tarot magician who believes in superstition, and plays the role of licorice. Above all, attention is focused on the synergy of the actors who will maximize the fun with the tight character fever, including Kim Won-hoon, Jo Jin-se, and Um Ji-yoon of 'Short Box' who joined Yeonseo-dong alley neighbors 'Oh Five Baek', 'Soboro' and 'Hwang Green'. do.
The observation points directly conveyed by Kim So-hyun, Hwang Min-hyun, Yoon Ji-on, Seo Ji-hoon, and Lee Si-woo also stimulate anticipation. First, Kim So-hyun pointed out the point to watch, saying, "I hope you can look forward to the unpredictable and cute actions of Sol-hee and Do-ha." Next, Hwang Min-hyun added, "It would be nice if you focus on the episodes that occur when Kim Do-ha, the type you meet for the first time in Mok Sol-hee's life, appears."
Yoon Ji-on said, "Through this drama, you can experience indirectly what it would be like if you had the ability to distinguish lies. Also, if you focus on the non-trivial stories of the J Entertainment family, you will be able to enjoy it more." Seo Ji-hoon said, "The great actors and staff worked hard. I ask for a lot of expectations and love," he encouraged the shooter. Finally, Lee Si-woo said, "The actors' breathing and chemistry are good. You can feel it through the drama. Also, please pay attention to the opposite charms of Shaon of 'Doha Wish' and Shaon of 'Born to Be Celebrity'."
Kim Seo-yoon, staff reporter seogugu@tenasia.co.kr