ENTERTAINMENT
60-year-old actress Choi Myung-gil's unconventional club look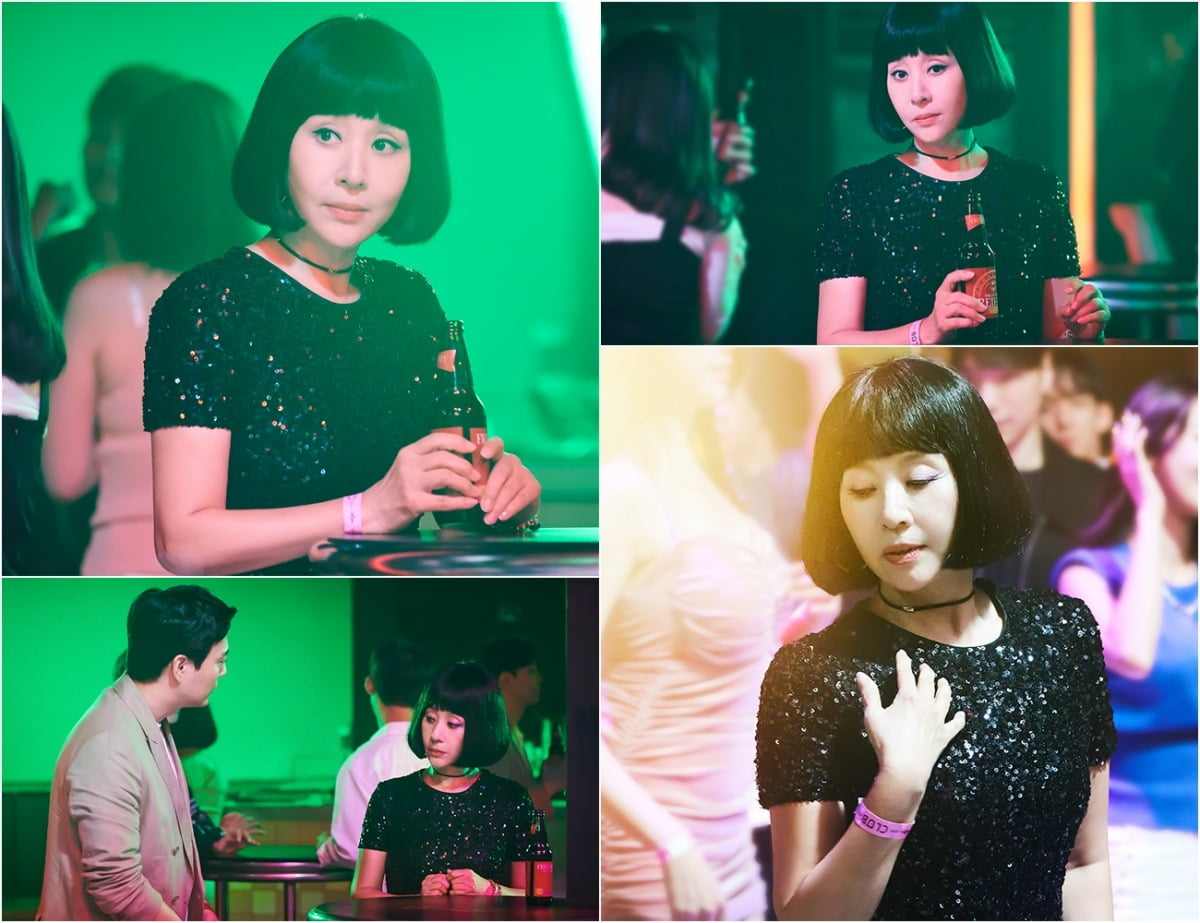 Actor Choi Myung-gil makes an unprecedented transformation.
TV CHOSUN's weekend mini-series 'Missy Durian' is a bizarre and beautiful fantasy melodrama. As Durian (Park Joo-mi) and Kim So-jeo (Lee Da-yeon) transcend time and space for unknown reasons at the moment of the lunar eclipse, exciting stories unfold with the members of the conglomerate Dan family.
Above all, in the last broadcast, Baek Do-yi (Choi Myung-gil) was shown expressing remorse for his life by talking to himself. Baek Do-yi, who watched the girl group dance, said, "I danced once when I was young... In the eyes of others, I didn't have a husband... It's just that the proud sons are gorgeous." What's good about getting married at the age of a flower... Does it make sense that you've only known one man your whole life?"
In this regard, in the 11th episode to be broadcast on the 29th, the scene of 'visiting the club', Choi Myung-gil, who went on a stage with brilliant lights flashing with an unconventional transformation, was captured and robbed of attention. In the play, Doi Baek, the chairman of a conglomerate family, visits the club wearing a Cleopatra hairstyle and an ultra-mini dress with bling bling. Baek Do-i, who has a charisma that can not be matched from the appearance due to his hot transformation, enjoys the atmosphere of the first club he visited while drinking beer.
Next, Baek Do-i walks out through the intense music and flashy lights that make his heart thump, and shows off his flamboyant dance skills among the frenzied clubbers with high tension. Baek Doi's self-luminous dance ceremony, perfectly melted into the 'Hot and Hip Club', is drawing attention. In particular, as Joo-nam (Kwak Min-ho), who was in charge of directing the drama 'Jeong-ryeong' starring Dan Deung-myung (Yoo Jeong-hoo) and Kim So-jeo (Lee Da-yeon), was caught talking to Baek Do-i, questions about the upcoming incident are soaring.
On the other hand, Choi Myung-gil, as a great actor of dignity while filming 'Baek Do-i's Club Occupation', generously demonstrated his fighting spirit and burning passion, raising the heat of the scene. Moreover, Choi Myeong-gil not only performed all the dances at the club himself, but also brought out acting that went back and forth between seriousness and slyness with unwavering concentration. As Choi Myung-gil puts his whole body into a great performance without sacrificing himself, Baek Do-i's vivid emotional line is alive and breathing, and the famous scene is completed.
The production team said, "It is a scene where we have no choice but to send respect and enthusiasm to an actor named Choi Myung-gil, who showed an unprecedented transformation that disregards his age." Please watch the broadcast," he said.
Kim Seo-yoon, staff reporter seogugu@tenasia.co.kr