ENTERTAINMENT
Street Woman Fighter 2 is hot even before the first broadcast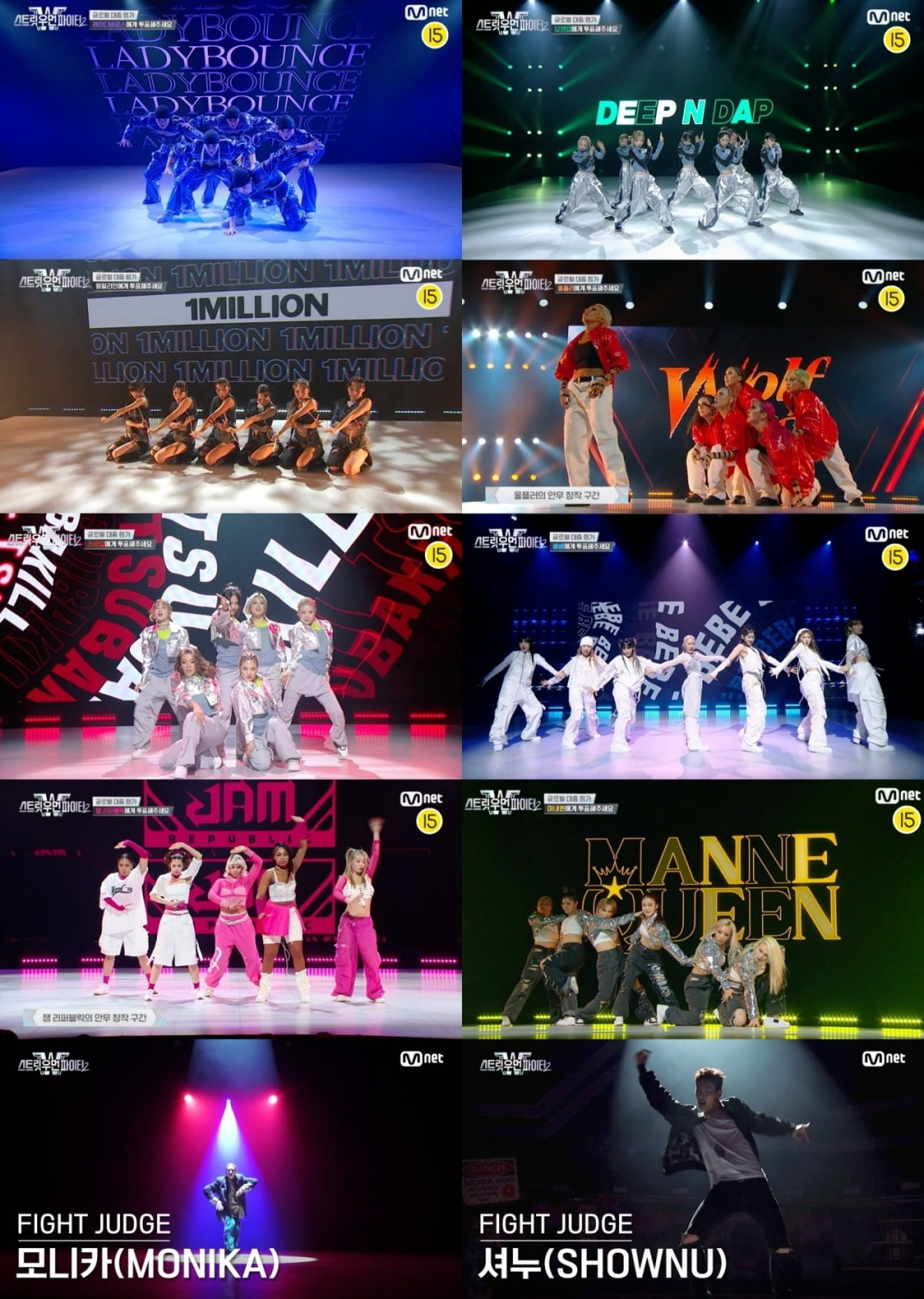 Mnet's 'Street Woman Fighter 2' surpassed 10 million views even before its first broadcast.
On the 28th, according to the production team of 'Suupa 2', the total number of videos related to 'Suupa 2' posted on the YouTube channel The CHOOM reached 10 million views (7/26, including the 'K-POP Death Match' mission video). standard) was exceeded.
In particular, the 8 'K-POP Death Match' mission videos released at the end of last month entered the rapidly growing popularity video right after their release and quickly surpassed 8 million cumulative views, confirming the keen interest of fans around the world. Among them, it was confirmed that the 1Million video of YG matchup and the video of Bebe's JYP matchup exceeded 1.6 million views, receiving high interest from fans. The video of Jam Republic and Mannequin's match against Hive also recorded 1.07 million views and 940,000 views, respectively, and the number of views is skyrocketing.
In addition, the crew choreography creation section comparison cam video is also raising the fun of watching and raising expectations for the first broadcast. The choreography comparison cam is creating a special synergy with the K-POP deathmatch mission video, and is recording a total of about 9 million views of the 16 videos.
The interest in the performance video of the judges is no less than this. The 'Swoopa 2' side released a performance video of this season's fight judge, Monica, and Monsta X's Shownu. Preliminary viewers responded explosively to the dance performance video of the fight judges who are sincere in dancing, leaving comments such as "It's nice to see a performance video after a long time" and "I look forward to seeing what they will show as judges."
'Swoopa 2' is the best dance crew aiming for the top spot in the global rankings to match the larger scale 1MILLION, BEBE, DEEP N DAP, JAM REPUBLIC, Lady Bounce A total of eight teams, LADYBOUNCE, MANNEQUEEN, TSUBAKILL, and Wolf'Lo, have decided to appear, raising expectations.
Kim Seo-yoon, staff reporter seogugu@tenasia.co.kr