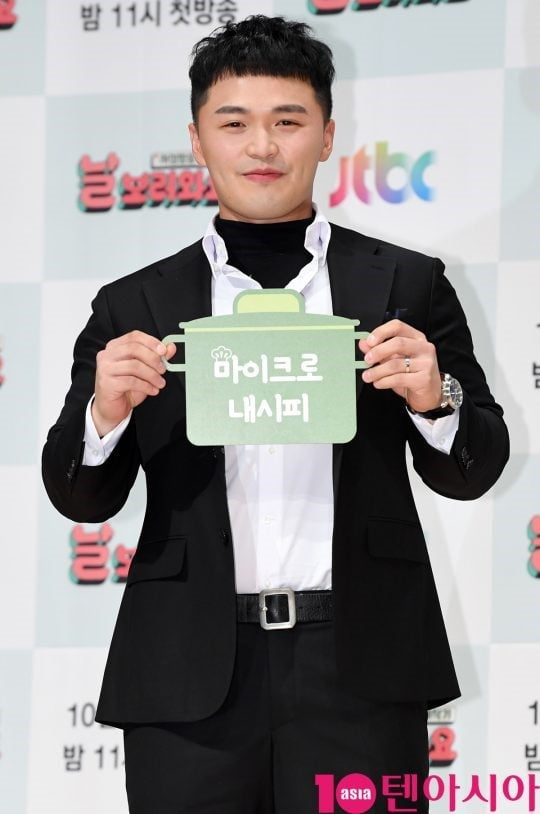 Rapper Microdot, who suspended his activities due to the controversy over his parents' debt default, will release a new song on the 27th.
Microdot will release new songs 'Sensation' and 'Mask On' at 6 pm on the 27th.
It's a new song in about two years since 'Get Away', which was released in June 2021.
Previously, Microdot announced on SNS, "It's been a while since I greeted you through music. Please look forward to a lot of new and good music in the future." He also posted a teaser video for the 'Sensation' music video on his YouTube channel.
The agency The Big Brother Movement said, "Microdot endured a lot of time until the release of this album and was having a hard time every day, and thanks to the messages of support from many people and the help of people around him, he came this far."
Microdot, which gained popularity in 2018 by appearing in the variety shows "Urban Fisherman" and "I Live Alone," became controversial in November of the same year when it was revealed that his parents had borrowed money from villagers about 20 years ago and fled to New Zealand without repaying it.
At the time, Microdot announced legal action, saying it was groundless, but was criticized as specific details of fraudulent damage were revealed. After that, he dropped out of all appearance programs and stopped his activities. Microdot's parents were arrested after returning from New Zealand in April 2019, and were put on trial for fraud and sentenced to three years in prison and one year in prison, respectively. After serving his sentence, he was released from prison and deported to New Zealand.
In the aftermath of the controversy, Microdot suspended entertainment activities in Korea and has since worked as a producer in Vietnam.
Previously, Microdot tried to make a comeback with the release of the album "Flayer" in September 2020, but was surrounded by criticism.
Reporter Kim Se-ah, Ten Asia haesmik@tenasia.co.kr